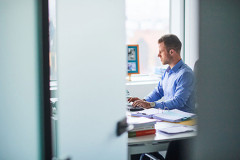 Welcome
IUXTA LEGAL is a law firm that aims to offer outstanding legal assistance in areas where its partners have proven their expertise. Close interaction with our clients, based on know-how and complementarity, these are the values we cherish.
Close to clients : a listening ear, a tight relation, serving only one interest : yours. This makes up the credo of our firm.
Know-how : the extensive experience in the areas we have been practising for many years, allows us to offer pragmatic, client-orientated and every so often innovative solutions in order to handle the files put into our care.
Complementarity : our firm's DNA. Being able to call upon the complementary qualities of the other departments, offers the best guarantee to reach the results which match your expectations.
All of this in a dynamic work environment, in which we are honoured to welcome our clients.